Bathroom Remodeling from Handyman on Call TX!
Kitchen remodeling
Bathroom remodeling

Drywall & Repair
Flooring & Installation

Room Additions
Trim work & Painting

Are you ready to modernize your bathroom? Finally tired of that half-bath downstairs that doesn't meet your needs? It's time to change it into that dream bath you've always known it could be!
If you've been searching for superior remodeling and installation services, look no further than Handyman On Call TX in Diana, TX.
We'll sit down with you to get in-depth knowledge of your design before creating a plan that will turn your vision into a reality. For years, we've helped Texas residents get the home they've dreamed of. One Call Does It ALL!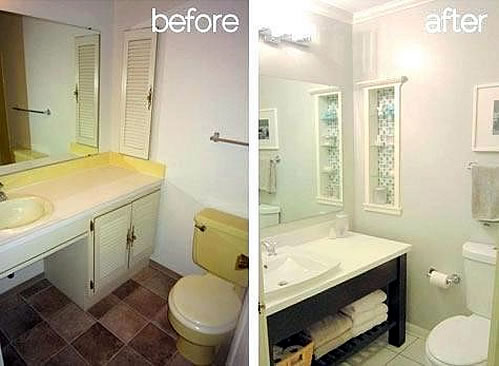 2023 Spotlight ~ Bathroom Renovation Projects
Glass Club Lake Bathroom ~ Omaha, TX
A fully customized bathroom that will have a heated floor, customized vanity, beautiful tile flooring, and an amazing bathtub!
Hughes Springs Bathroom
Hughes Springs, TX
Installing vanity, toilet, tile floor, new bathtub, adding a tile shower where a closet was, sheetrock repair and paint will wrap up this bathroom.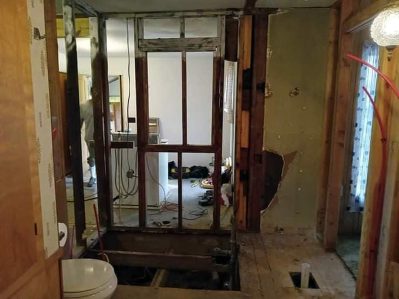 Norma's Bathroom
Lone Star Lake, TX
Norma's bathroom addition… from much of nothing comes a functioning toilet, beautiful vanity and a nice tile shower. This project included everything from the plumbing, electric, tile work and flooring to new walls!
Atlanta Bathroom
Atlanta, TX
Demoing outdated bathroom and updated it with tile flooring, tile shower, new fixture, and fresh paint.