2023 Spotlight ~ New House Build ~ Diana TX
This project is really close to home...
Original home was destroyed by fire. After clearing debris, the rough framing began. Starting with the floor joists, walls, windows, doors, trusses, roof shingles, then the plumbing and electrical work began. Finishing work to be completed by end of 2023. (NOTE: This is our personal home that we work on in the evenings, weekends and during any downtime between our client's projects.)
Exterior and interior painting, back deck paint, master bedroom with new sub-floor and flooring, ship-lap accent walls added to master bedroom and a new master bathroom addition. No small task… Everything from new plumbing, making the new addition exterior match existing to the detailing on painting four exterior doors, all a labor of love.
Build the addition from the existing carport structure. Delete the existing wall that made room for storage. Add new wiring for electricity, adding outlets, switches for lights and ceiling fan. Install French doors in the front, and a side door to the right. Added seven windows for additional lighting. Exterior received smart siding and trim that was painted, the interior received paneling that was painted. A tiled platform was installed to house a wood burning fireplace. Installed laminate flooring.
Shelf systems were built to homeowners specifications, along with a customized cabinet, and a work table that would roll around on casters to where it was needed. A french drain was installed, along with gutters to redirect any overflow of rainwater.
Two years ago we built a beautiful deck and fence for this homeowner!
Remodeling Project
Modern French Chateau
This is all about natural materials, muted colors, extravagant lighting, touches of silver and satin nickel, and more – with a rustic touch. It is a beautifully decorated space that feels both homey and elegant.
The owner contacted us in 2021, and we updated, remodeled or renovated the following around this beautiful home:
Master Bath Renovation
Master Bedroom Remodeling
Updates to Guest Bathrooms
Update Guest Bedrooms
Living Room Remodeling
Dining Room Remodeling
Kitchen Renovation
Sound Room & Office Addition
Front Porch & Back Deck
Carport Addition
New walkway to front door
Walkway path to the dock
Patio with retaining wall & fire pit
Master Bedroom Remodeling
Paint and more paint transformed this Master Bedroom, including updated light fixtures and new windows. Homeowners now have a perfect view of Simpson Lake to wake up to!
We installed new flooring, along with a unique light fixture with fan and fresh paint updates for this dining room.
Installed flooring, new sink, backsplash, and countertops. Walled up a door that led to entry hall to allow for a coffee bar to be installed. Installed the oven which included updating the wiring for safety. Painted cabinets and installed new hardware.
Bathroom Remodeling & Renovations
Master Bathroom Remodeling
Install new Jacuzzi tub
(reposition air flow duct, reworking plumbing, repairing tile floor)
Shower entrance enlarged
New shower door installed
New doors
Updated cabinets with paint
New granite countertops
Installed new water saving toilet
Installed new light fixtures
Install fan in private toilet room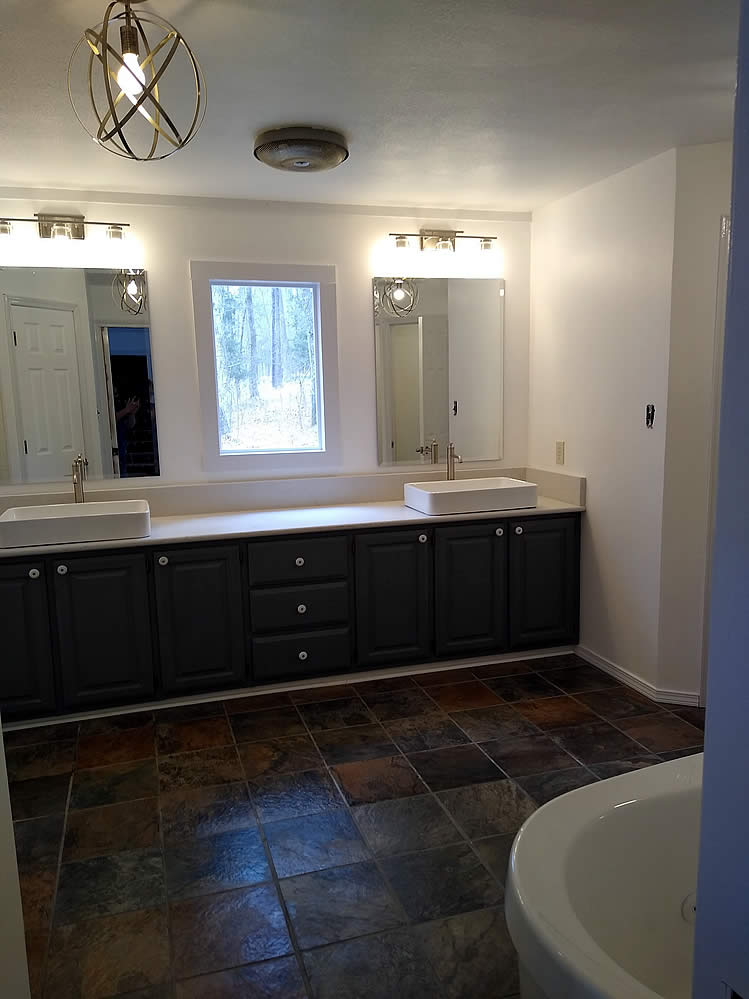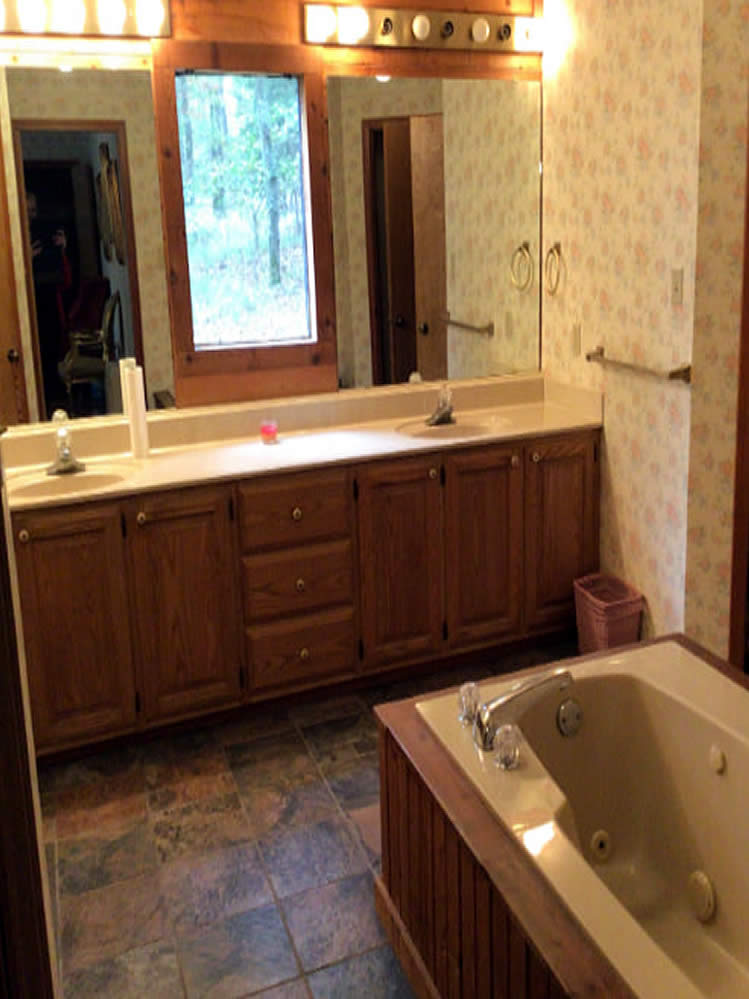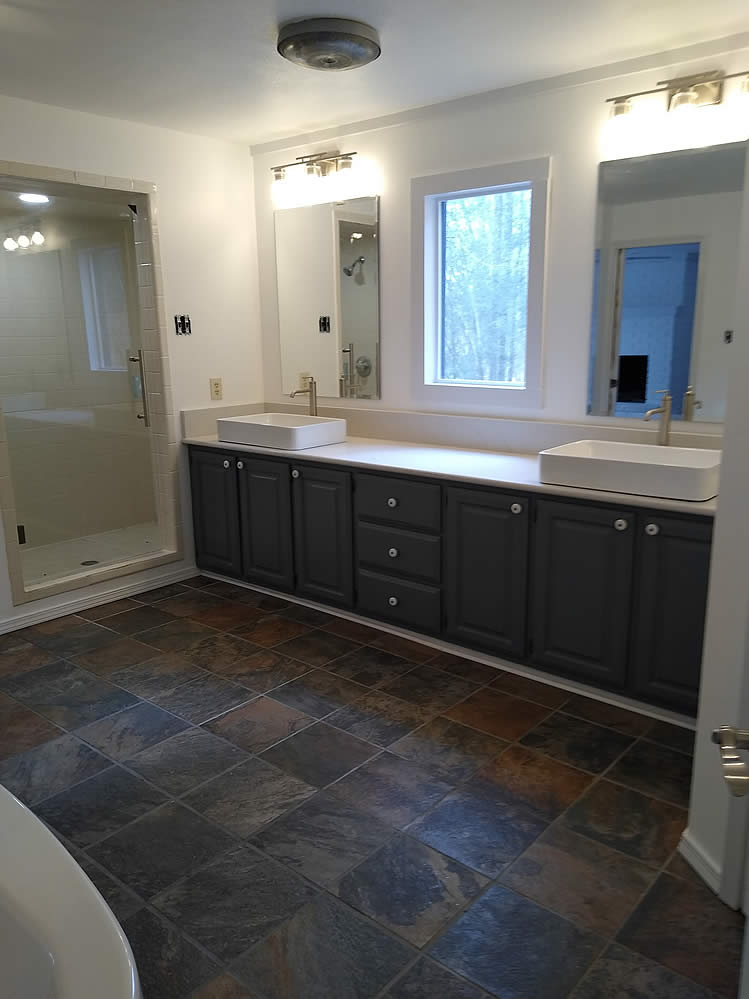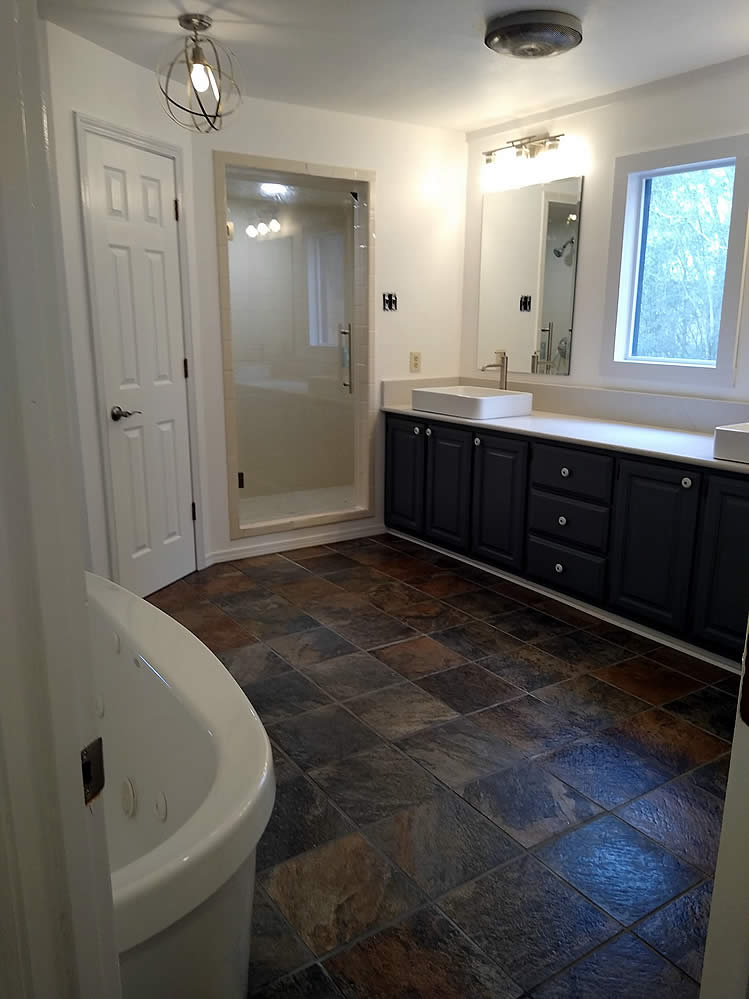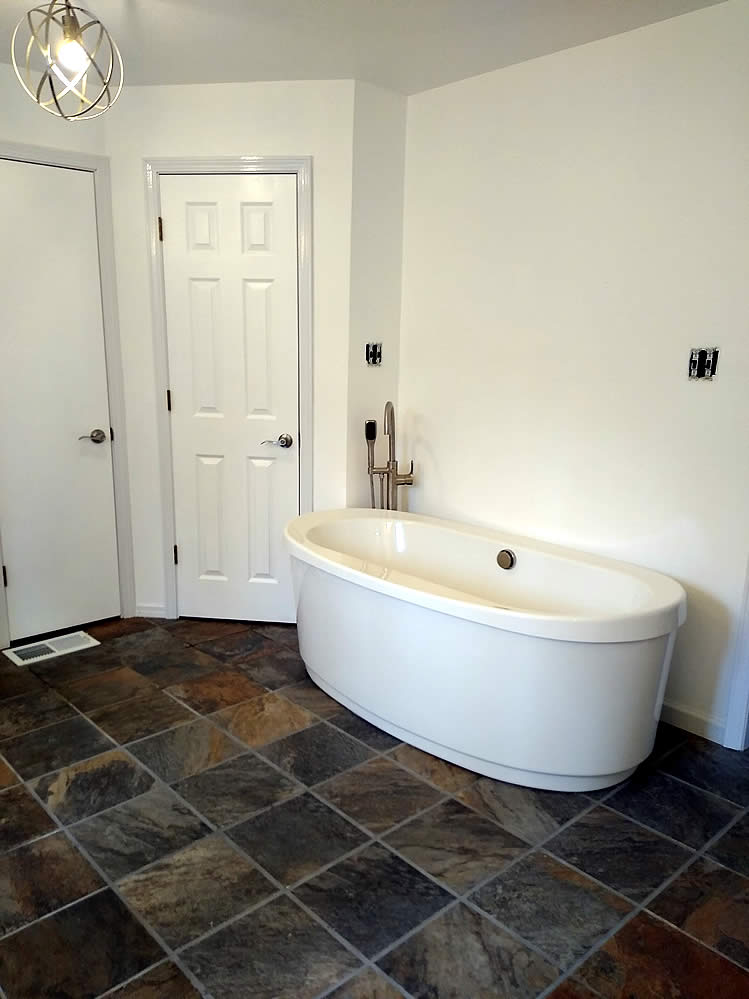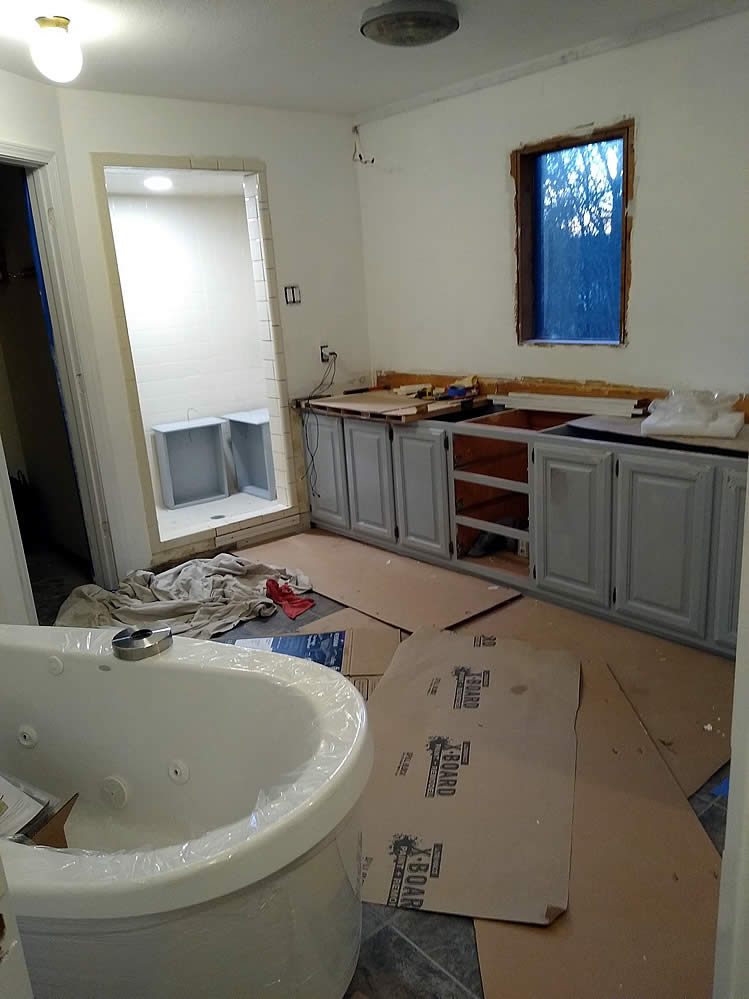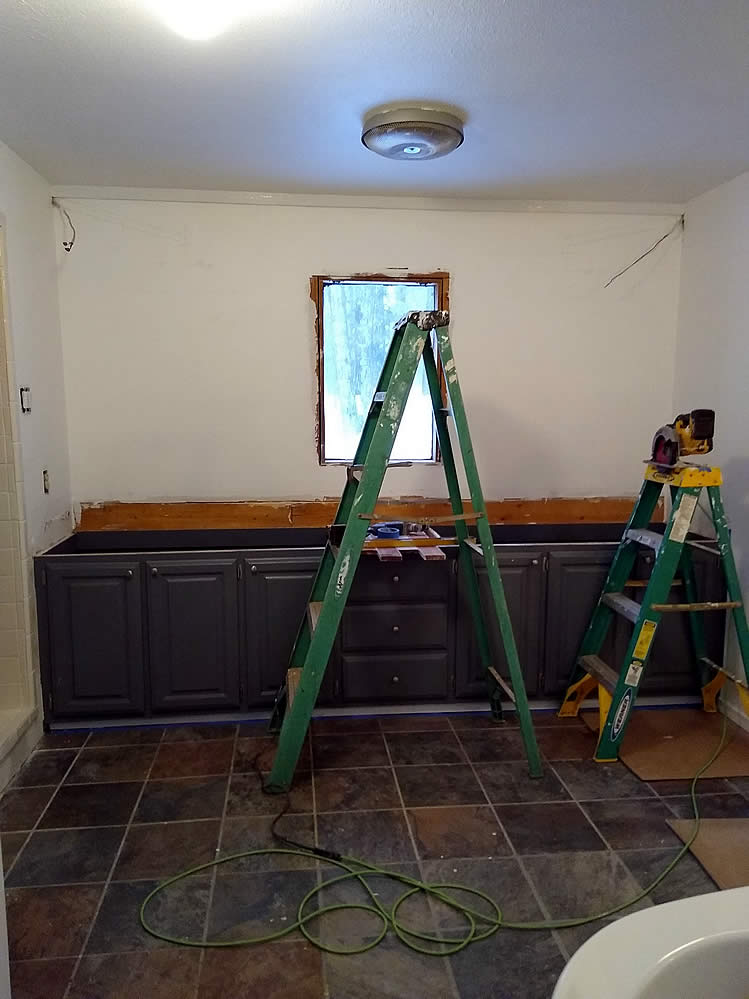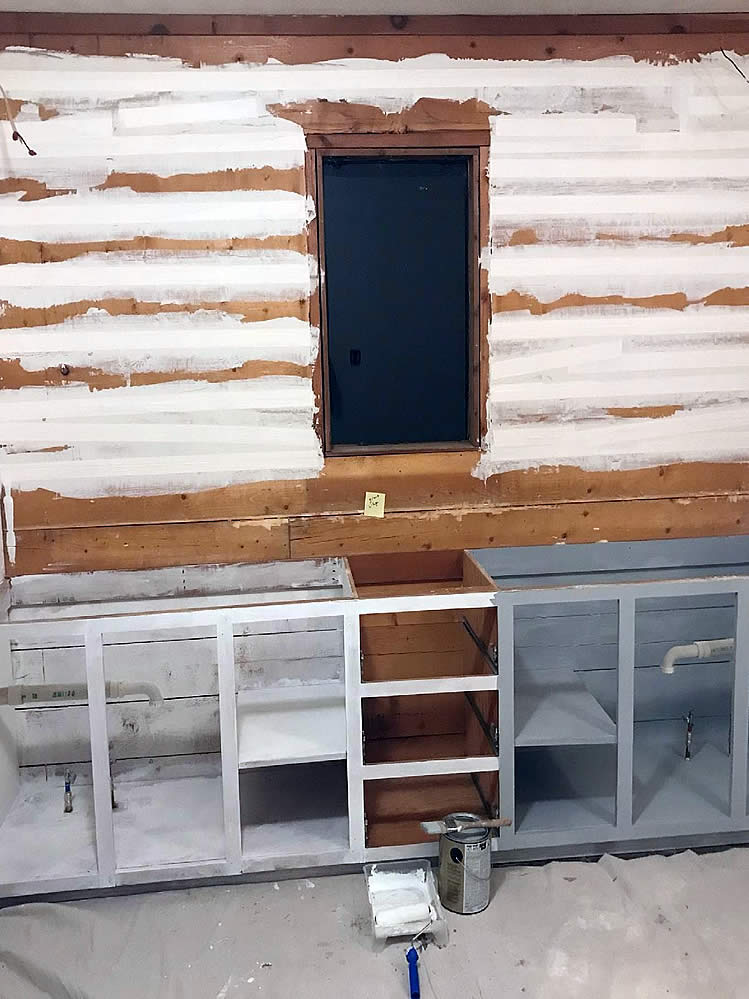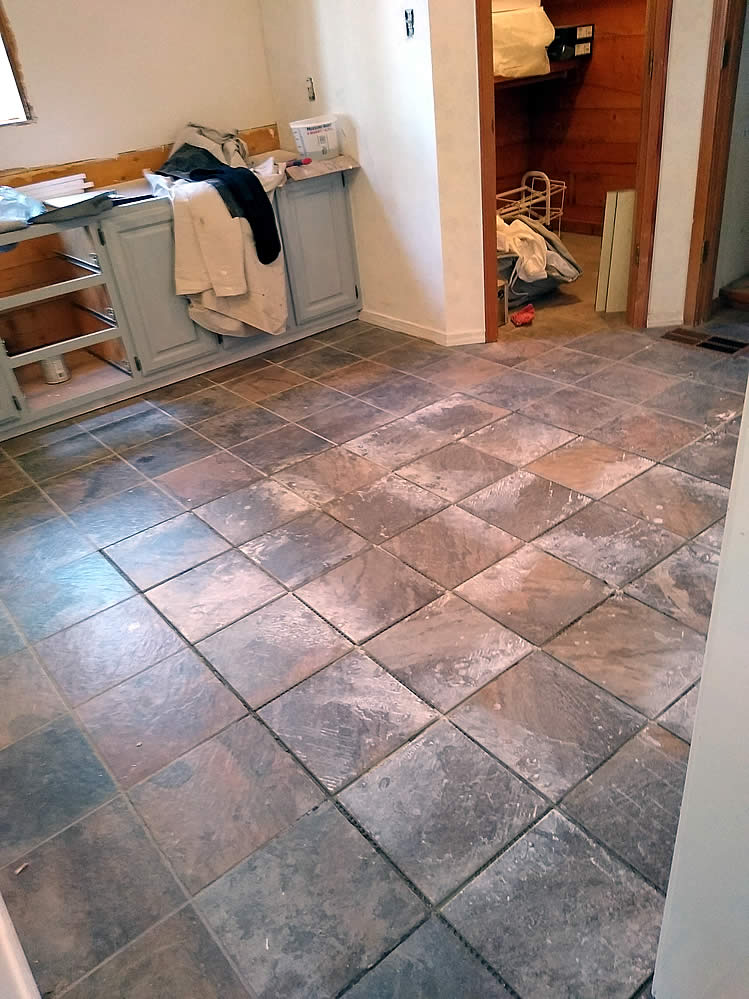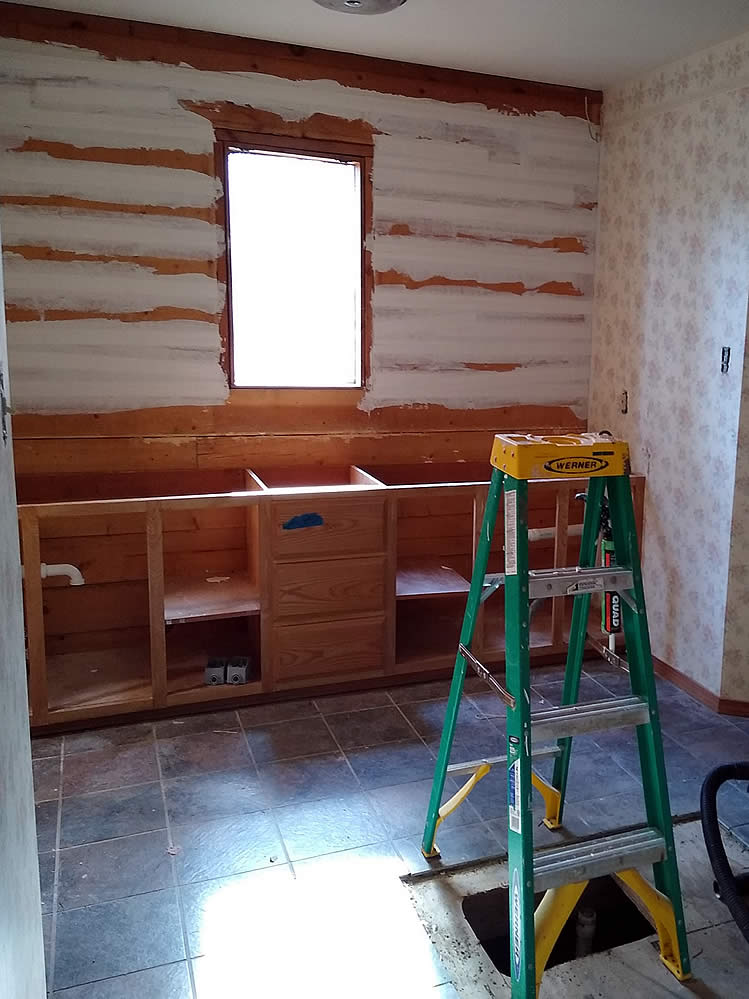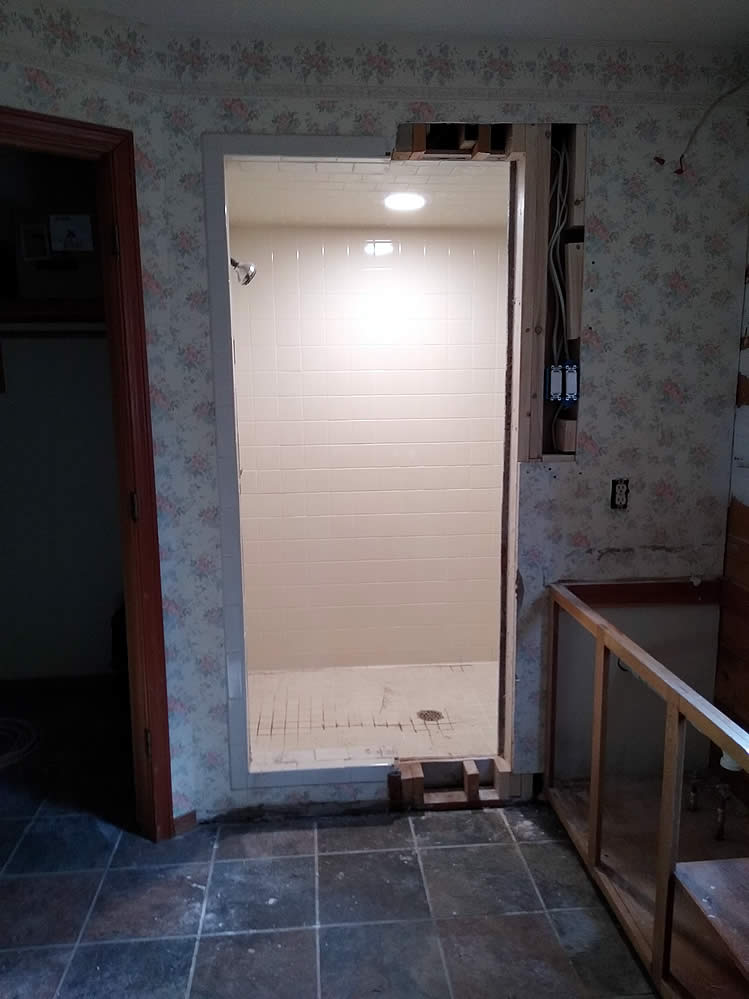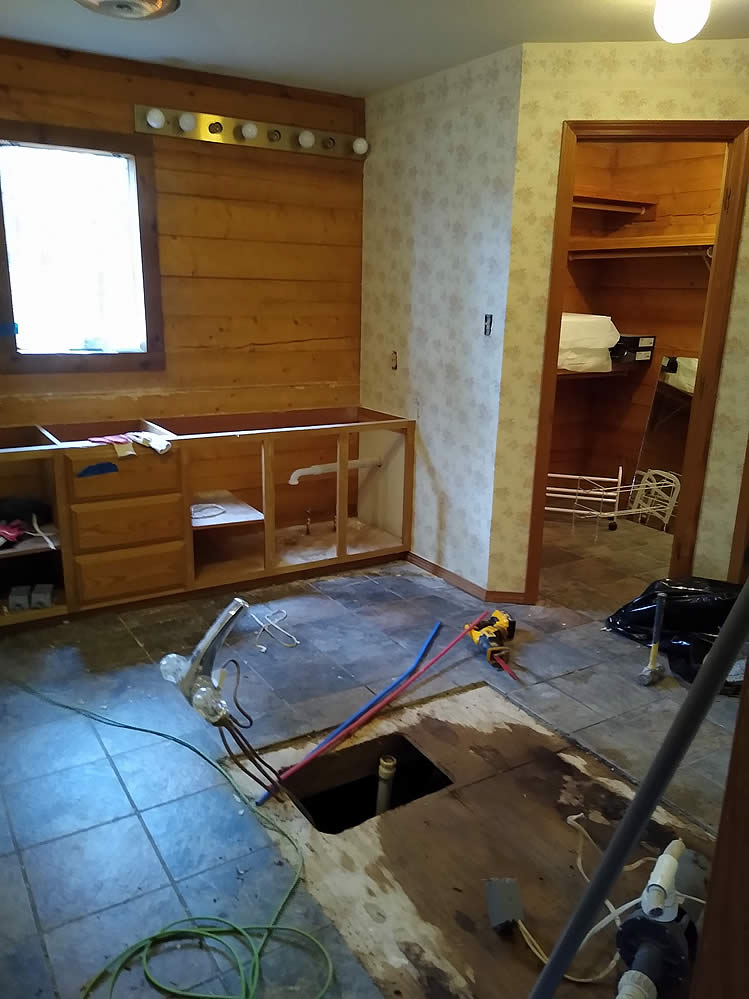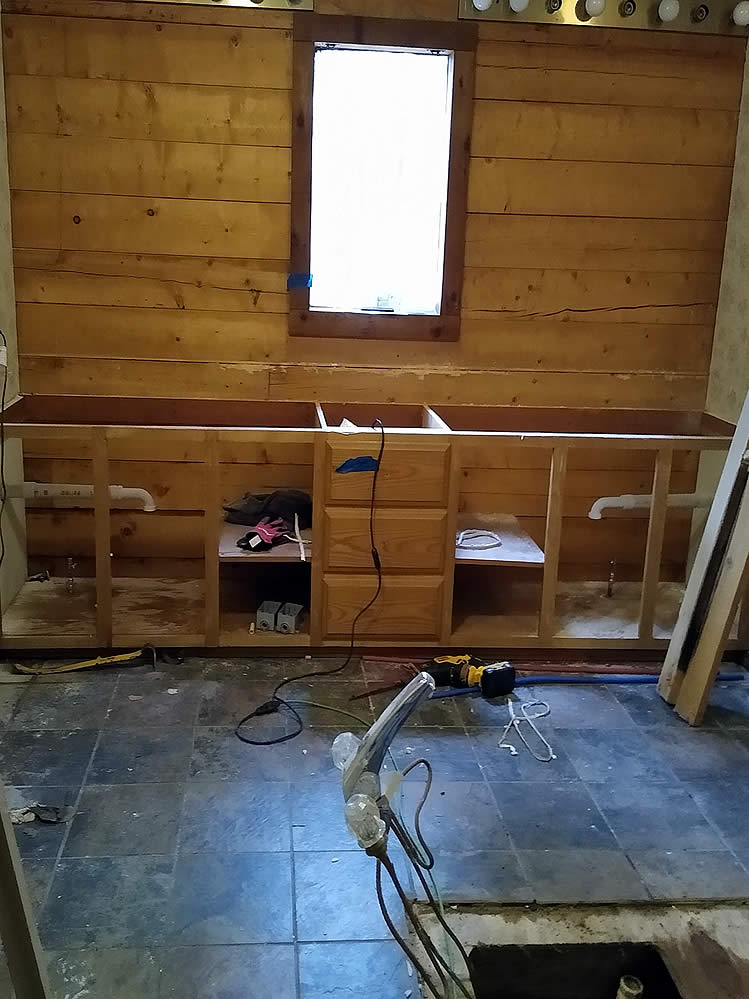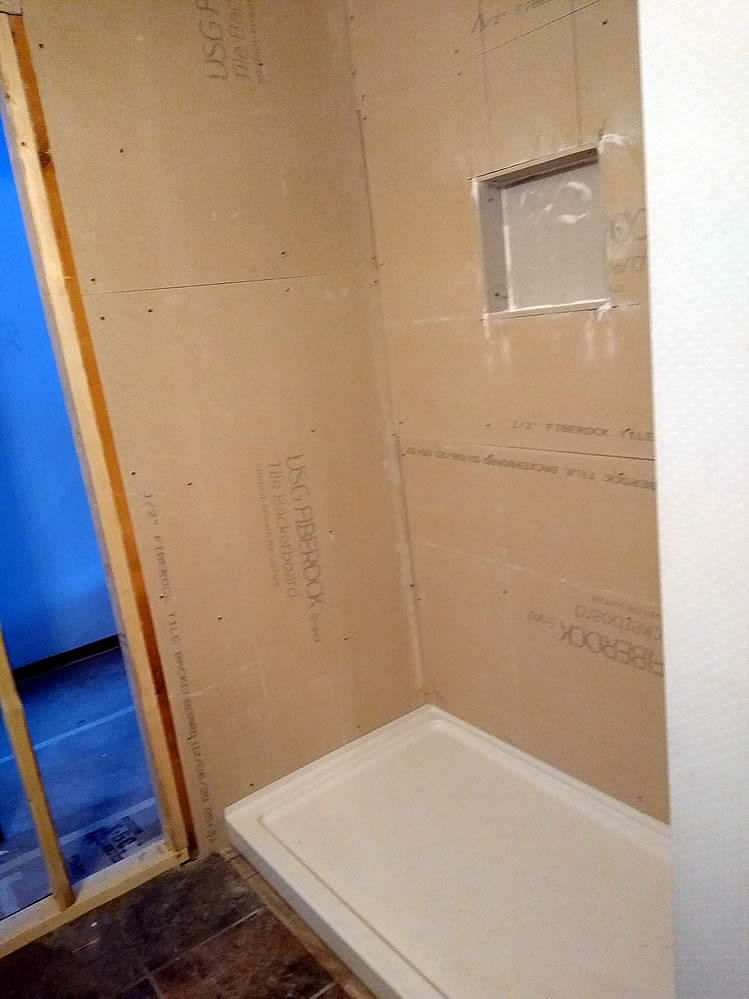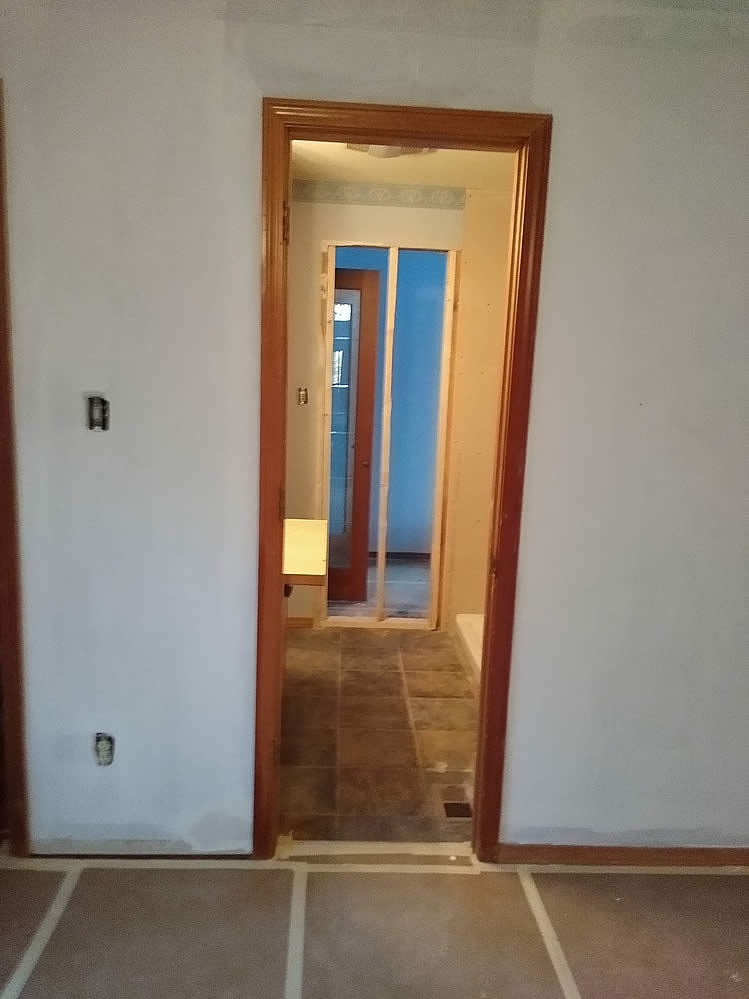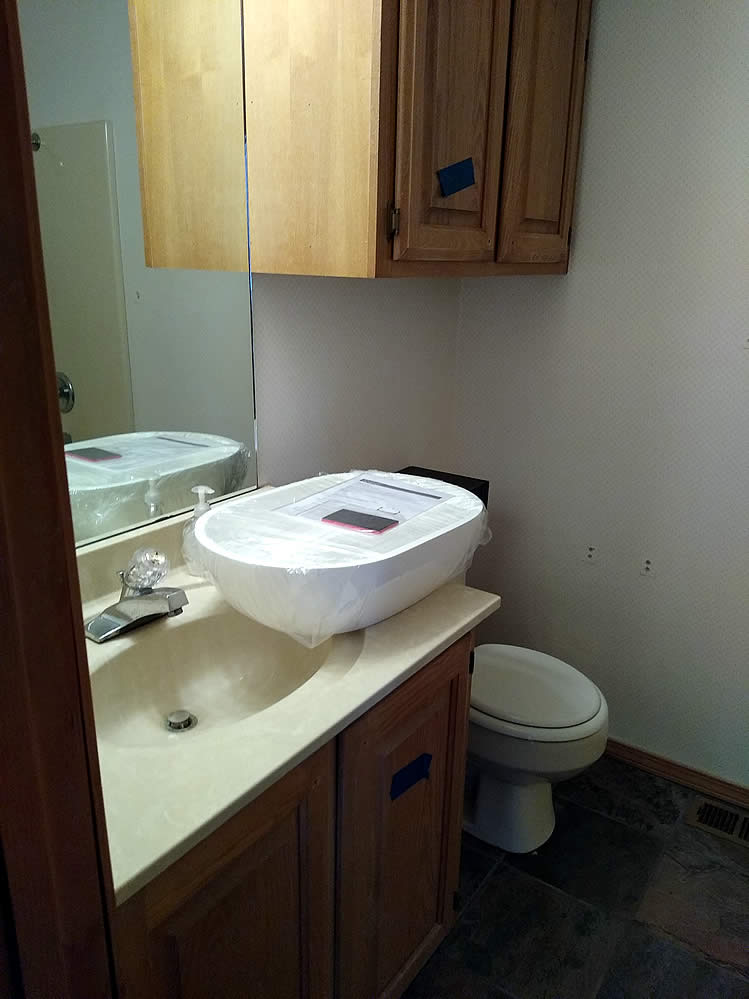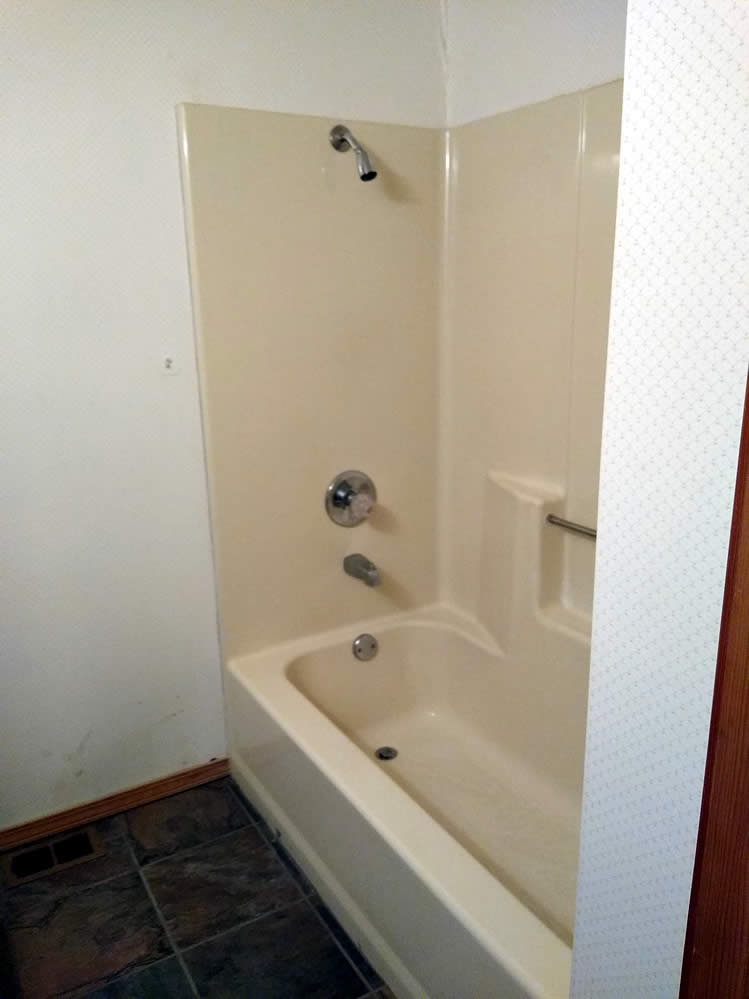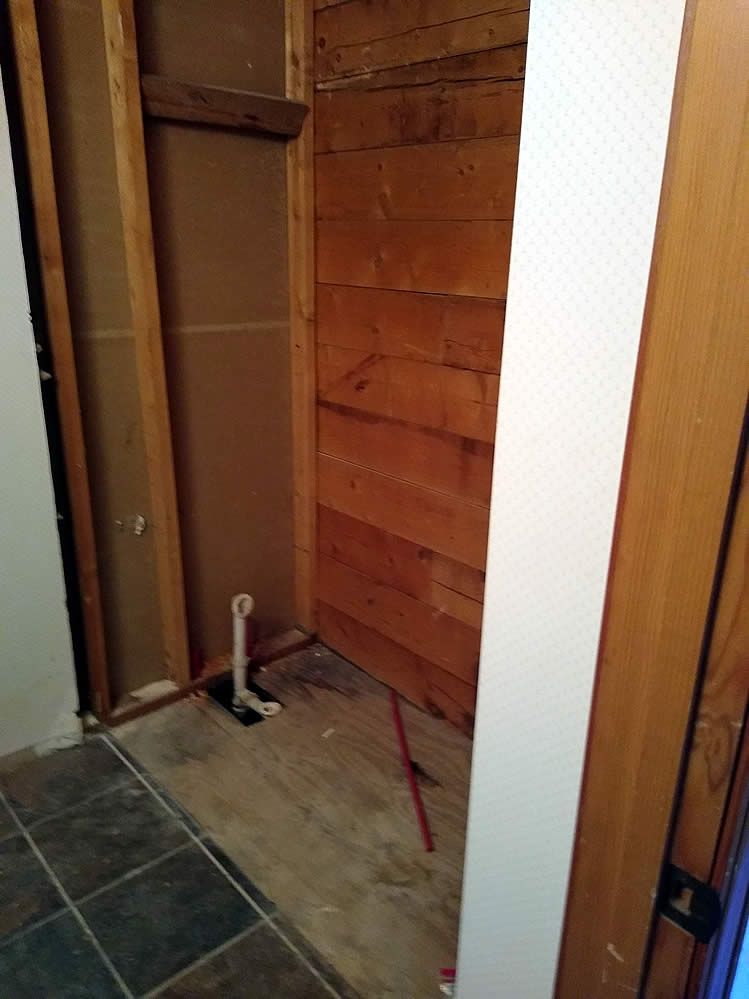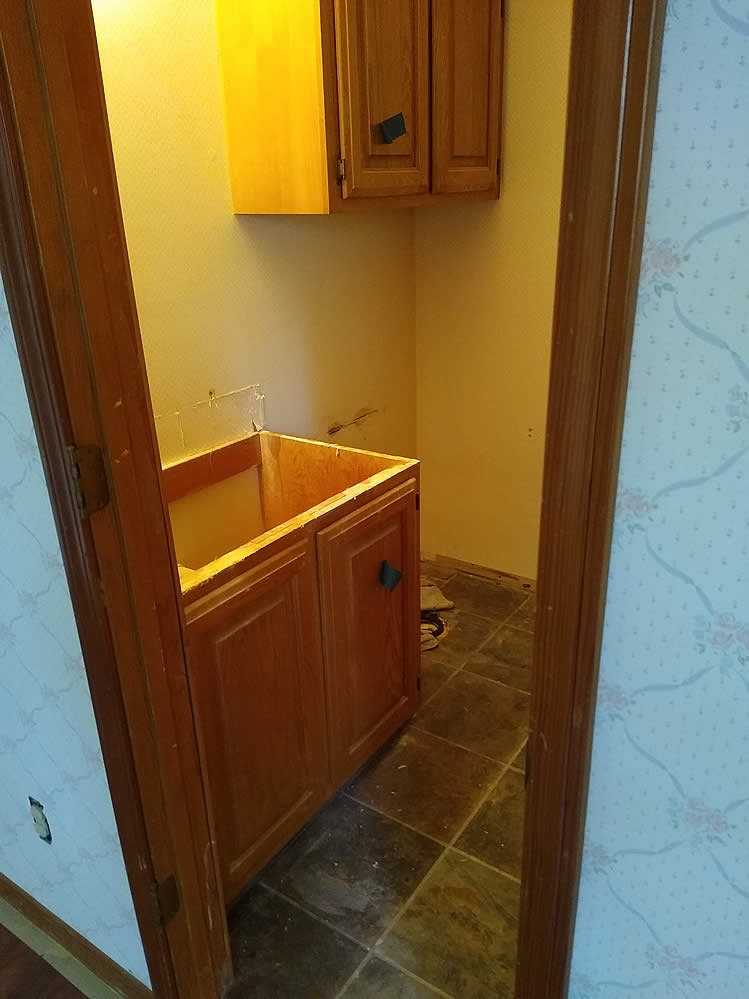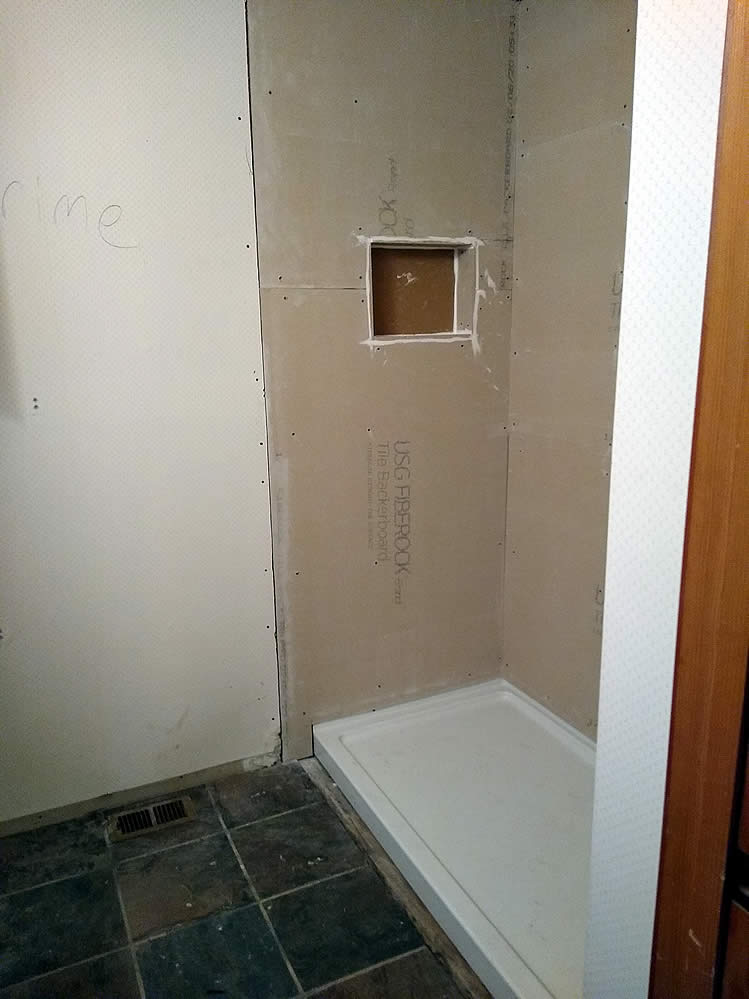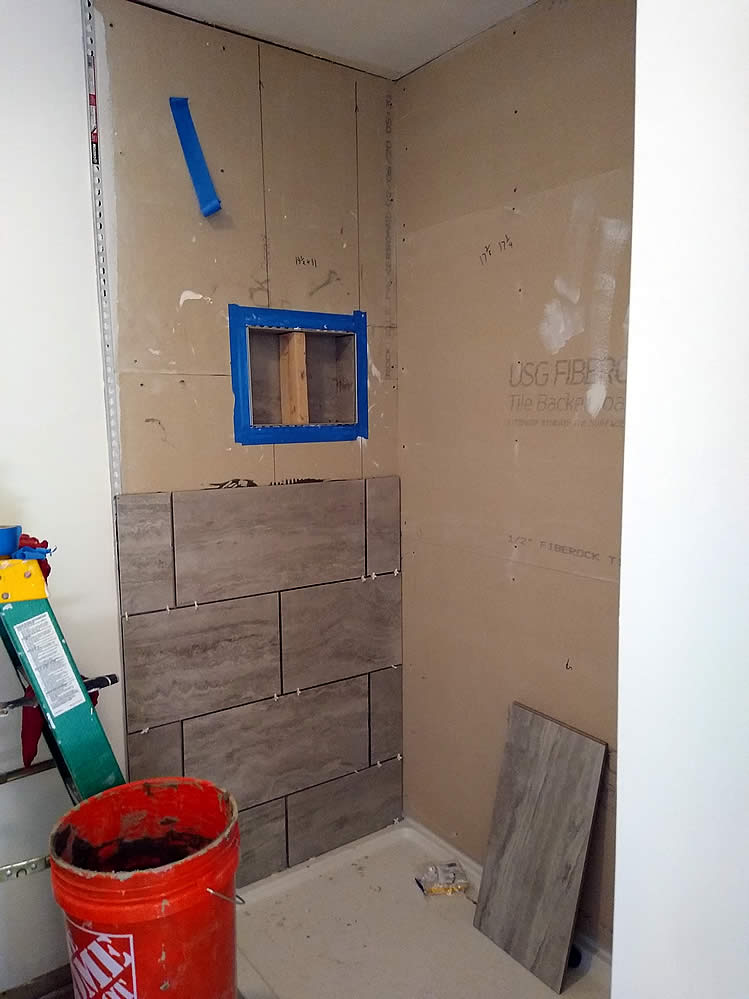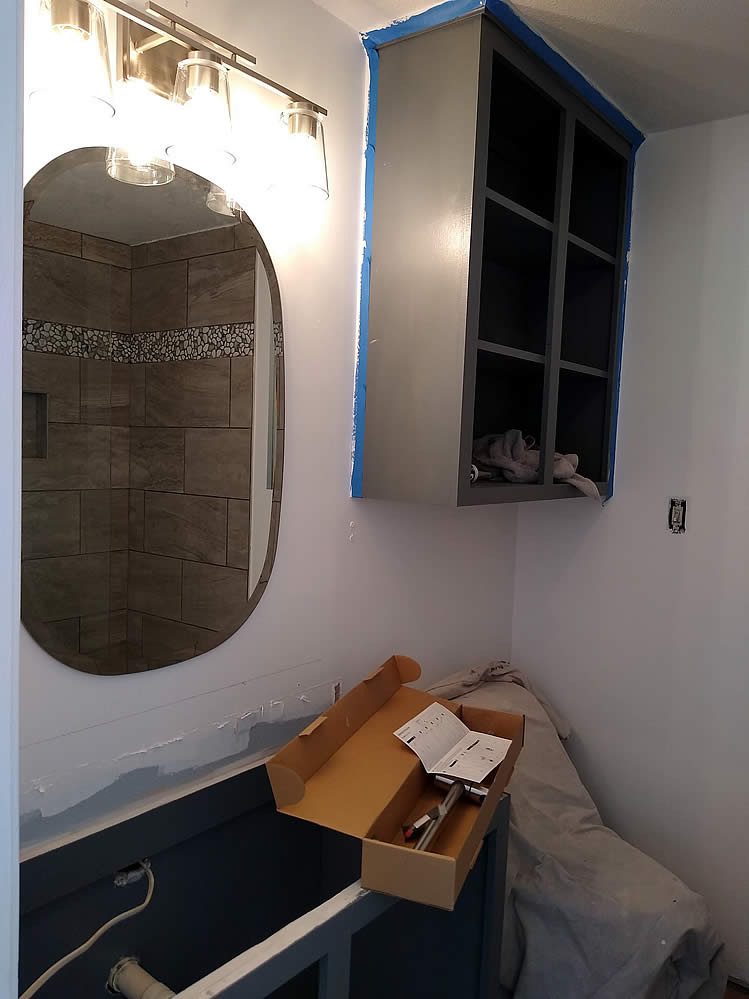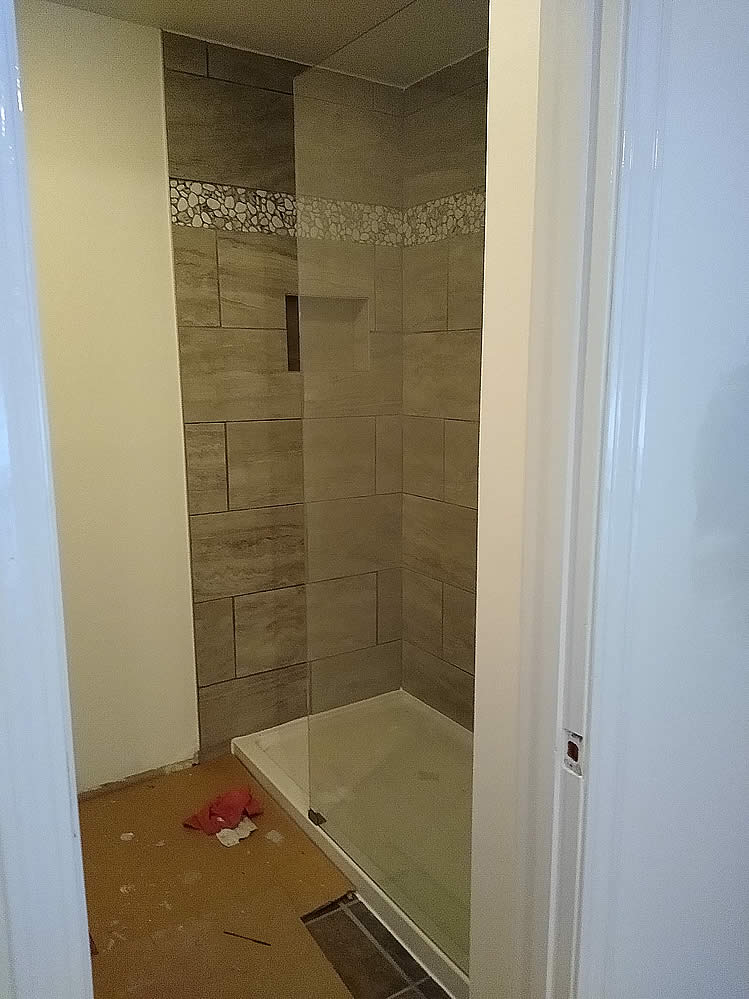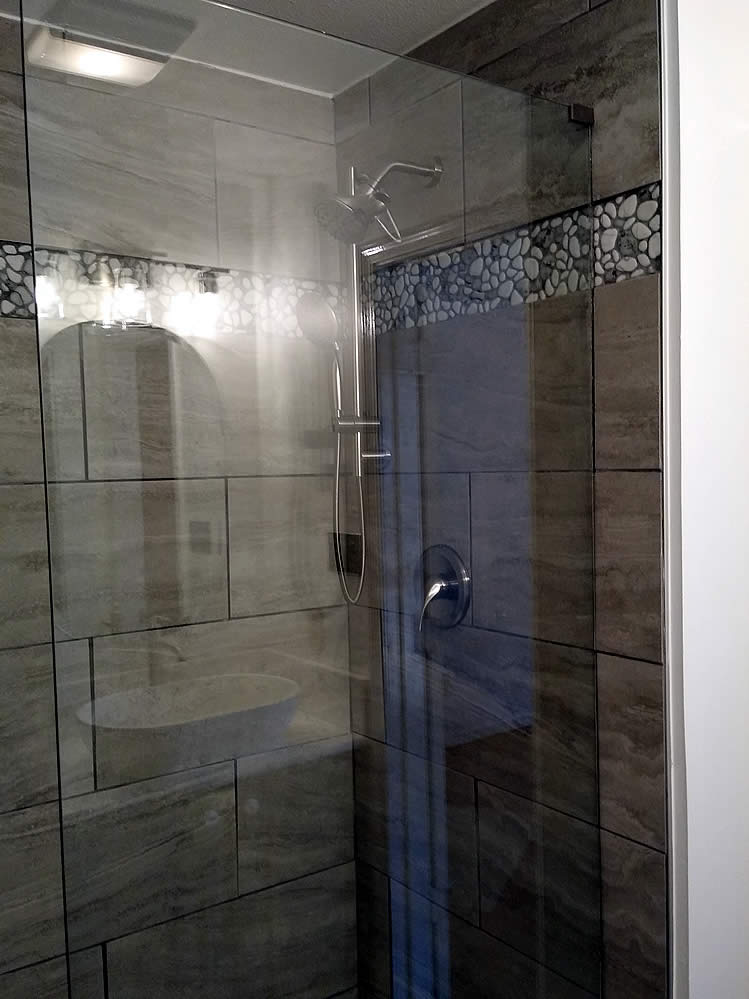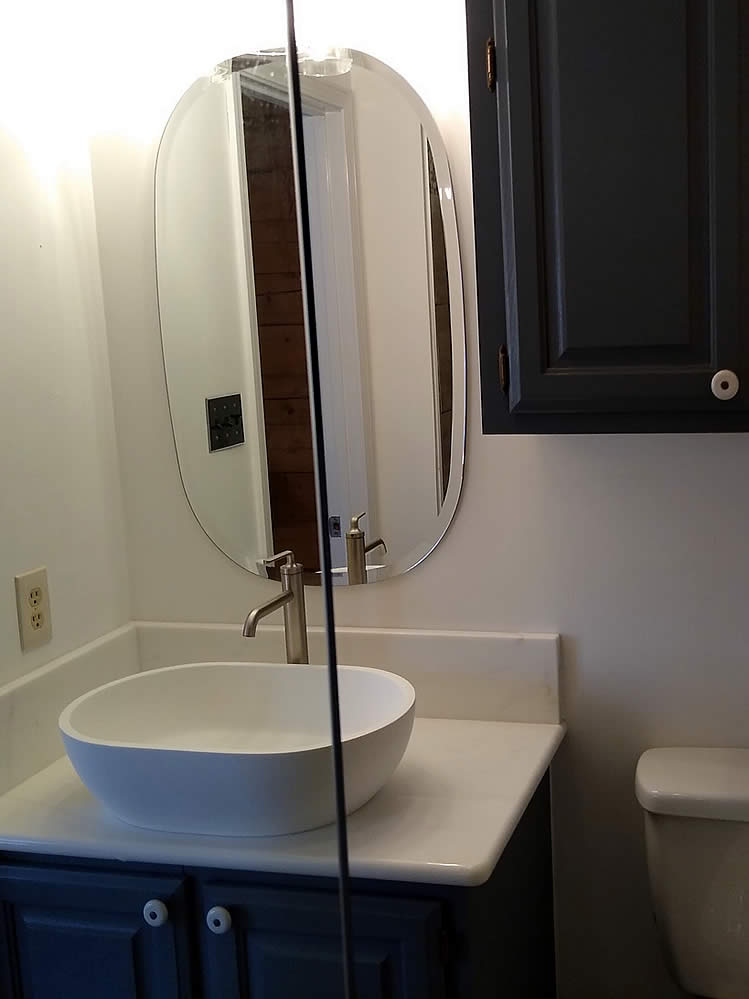 Guest Bathroom
The door that led to the entry hall was walled up. The toilet, mirror, light fixture, new countertop, sink, and fan were all replaced. Cabinets were painted. The bathtub area was gutted and an updated walk in shower was installed with beautiful tile work and a glass wall.