Custom, Residential Wood Decks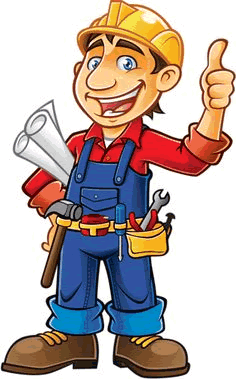 Got a residential construction project you need help with? Whether you want a hideaway garden or a shed in your backyard, your vision and our experience can make it happen.
Together, we'll discuss your ideas to create an exterior you'll love for years to come.
We have decades of experience with exterior renovations ranging from deck building and retaining wall construction to exterior painting and sod installation.
In addition to exterior home improvements, we can also help you with interior remodeling, flooring and general construction services.
Wrap-Around Deck Project ~ Lake O' the Pines, TX
Tight-knot Cedar Decking (with special touches & extra style added during construction...)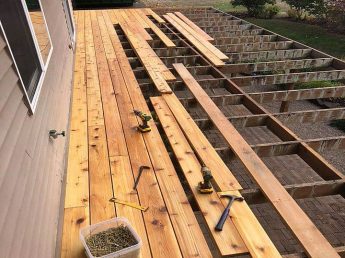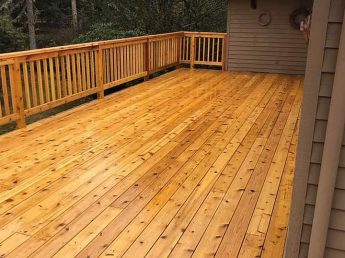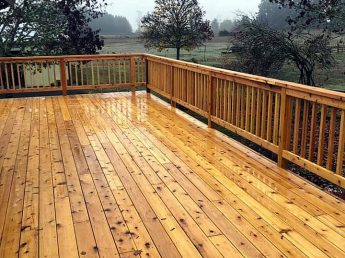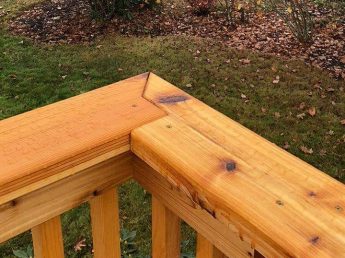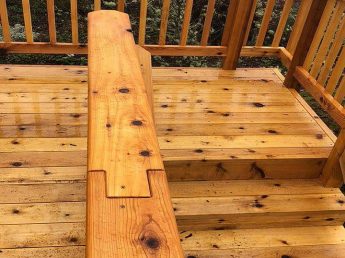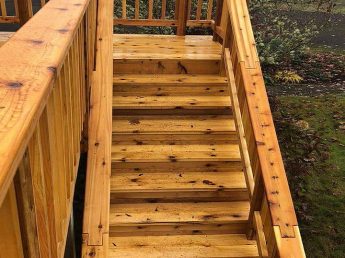 Front Porch Addition ~ Longview, TX 75605
Storage Building Addition - Lake o' The Pines, TX 75683.
Exterior Wrap-Around Deck Refinishing in Ore City, TX
Exterior Residential Construction - Deck Project - Lake o' The Pines, TX 75657.